Impressum
Impressum

Florian Eberle
Eichendorffstr. 7
89312 Günzburg
Deutschland

Tel.: 08221-3576950
E-Mail: Info@guntia-militaria-shop.de

VAT identification number according to § 27a of Value Added Tax Act: DE 251 729 362


Platform of the EU Commission regarding online dispute resolution: https://ec.europa.eu/consumers/odr

Wir sind zur Teilnahme an einem Streitbeilegungsverfahren vor einer Verbraucherschlichtungsstelle weder verpflichtet noch bereit.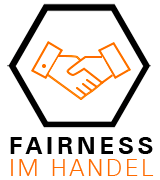 Mitglied der Initiative "Fairness im Handel".
Informationen zur Initiative: fairness-im-handel.de

DOCID: ##ITK-1a4854d551075ceec0e03e979e637e97##